The challenge
With its partner organisations, HDF seeks to build and promote an inclusive world in which all persons with disabilities enjoy their human rights and achieve their full potential. This is to be achieved in three ways:
Together with partner organisations, HDF seeks to support health care for existing disabilities and prevention of conditions which can lead to disability.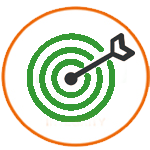 HDF seeks to improve access to health care, education and rehabilitation services for persons with visual, hearing, physical or psychosocial impairments as well as less privileged children.
HDF aims to mainstream disability into all aspects of development and empower persons with disabilities to take an active role in their communities through inclusion in development projects and involvement in community initiatives.