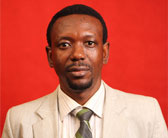 Hosanna David is the founder of Hosanna David Foundation. He is a Pastor in the Anglican Communion currently serving in St. Andrew's Cathedral, Warri since 2011 till date. He is a preacher of holiness and he believes that the Gospel is about giving to the needy and not amassing wealth for oneself in the midst of the dying poor multitude, which he sees as the "display of greed". His websites are Eagle Eye Opener and Biblical Sexual Purity.
---
Dubem Ekwo is the CEO of Alpha & Omega Prostheses and Orthopaedics. He has a deep passion to help the less privilege, especially amputees. He is also a preacher of the Gospel of our Lord Jesus Christ.
---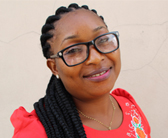 Bernice A. Iyere (Mrs.) is a worker in St. Andrew's Cathedral, Warri. She is a mother of 5.